New Building
Soon after our establishment in 2010 we found ourselves running out of space in our rented house due to high demands from a huge influx of children, many of whom we were forced to turn away. We simply did not have the space to keep up with the demands. To meet the growing needs of Qalam School, a brand new school building is being constructed a short distance from the current school. God Willing, by the end of 2016 our students will have their own school building. The construction is being funded by friends and family and we are urging all who are involved with the school as supporters to help this construction project. Your help is vital to our success.
Please donate online!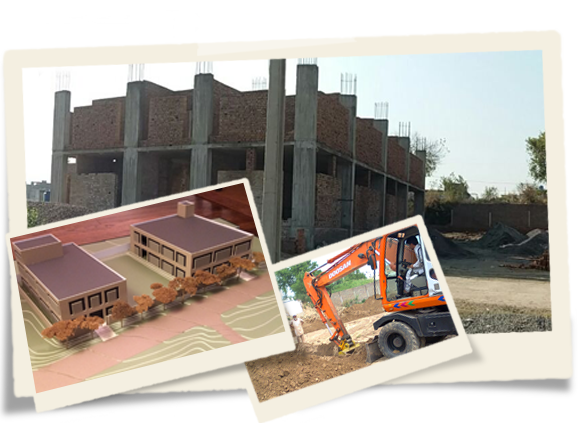 Who We Teach
Our children came to us from homes where the parents were not educated. Typically, they would leave their children at home and look for manual labor to earn menial wages. Their children would roam around . . .



What We Teach
Students at The Qalam School are taught how to read, write and express themselves in English and Urdu. They are taught Math, basic concepts of science, social studies, and general knowledge. Their education also includes . . .