Updates
Matric Graduation! By the Grace and Help of God, Qalam School achieved a major landmark in 2019. Nine years after our school opened its doors, our first Matric class graduated from school!
Graduating students employed by Qalam! Many of the bright matriculating students were employed by Qalam as teachers aids.
Students pursuing further education! Most of the graduating students that were not employed by Qalam are pursuing further education and the Almas and A. Qadir Charitable trust (or parent trust) is supporting their education.
Vice Principal hired at Qalam School! To meet the increasing demands of a rapidly growing school, Ms. Lyla Khalid was hired at a school vice principal. Ms. Khalid brings vast teaching experience to Qalam and has made significant improvements to our academic performance. Thank you Ms. Khalid!
School has a van! School acquired its first van in 2019.
Qalam School goes Solar! Solar powered energy system was acquired for the school with THE help of a grant. No more energy bills FOR THE SCHOOL to pay!
New computers for the lab! The school upgraded computer lab by purchasing brand new computers to replace outdated ones. Computer education is an integral part of a curriculum.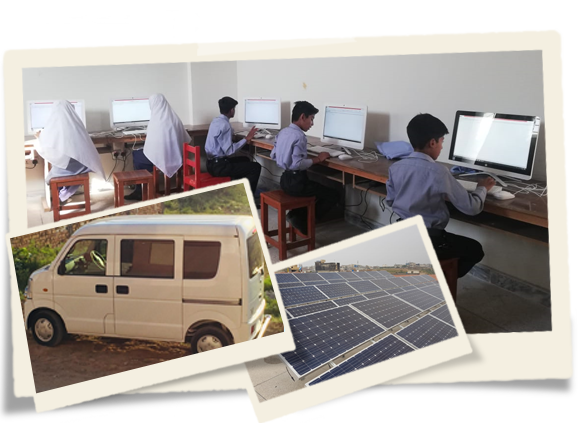 Who We Teach
Our children came to us from homes where the parents were not educated. Typically, they would leave their children at home and look for manual labor to earn menial wages. Their children would roam around . . .



What We Teach
Students at The Qalam School are taught how to read, write and express themselves in English and Urdu. They are taught Math, basic concepts of science, social studies, and general knowledge. Their education also includes . . .